Private Label Coffee
A Canadian Solution
Private Label Coffee – A Canadian Perspective
What is Private Labeling and how does it apply to coffee?
Let's start by quickly defining the term then discuss how this arrangement can be used in practice.  At Francesco's Coffee we define private label like this:
"Private Label"
refers to an arrangement where a brand owner partners with a coffee roastery to produce an exclusive, and privately branded  line of coffee products.  
These days the term Private Label Coffee has become increasingly important in the Canadian coffee industry,  and for good reason. Consumers are increasingly looking for interesting and niche products.
Now that we're armed with a basic understanding of a private label coffee program, let's take a closer look at some of the reasons you might consider taking this on versus just using an off the shelf brand.
"Coffeepreneur"
noun.
kȯ-fē – p(r)ə-ˈnər
One who organizes, manages, and assumes the risks of a coffee business or enterprise
Someone who is or wants to be a part of the coffee industry.
Coffeepreneurs might be café owners, professional baristas, roasters, producers, industry bloggers, etc..
Coffee, a booming industry
Did you know that coffee is the most popular hot beverage and the number one food service beverage in Canada? Over 14 billion cups of coffee are being consumed in Canada each year (Statistics Canada, 2008) Industry experts agree that sales will continue to rise and consumption of this popular drink will continue to grow in popularity, across virtually all demographic groups.  It only makes sense to want to be a part of this exciting industry.
Why Start a Private Label Coffee business?
The reasons for creating a private label coffee brand are many, but primarily, it comes down to the age old question of division of labor. Producing a private label simply allows the coffee roastery to focus on the operational concerns of running a complex food manufacturing operation. Conversely, the brand owner is now free to market their product without the shackles of tending to daily operations. This article will discuss some of the benefits of our private label coffee program.
Private Label Coffee for Brick and Mortar?
Traditional brick & mortar businesses face their own set of challenges and it can be difficult to compete when the economy takes a downturn or industry trends change.  Small Business owners don't have the same marketing budgets, or reach that bigger brands enjoy. Time constraints and marketing know-how can also be a challenge. After all, as the saying goes there are only so many hours in the day. 
Owning your own brand is way to leverages your visibility by giving your existing business reach into other local shops. It also allows you extend beyond your physical shop to connect with customers who may know of your shop through other channels.  For example, why not offer a subscription box to customers nationwide? Or find new customers by reaching into a niche community like first responders or pet rescue?
Francesco's Coffee Company offers a Canadian private label coffee solution based on:
no minimums,
customer service,
state of the art processes.
state of the art technology,
manufacturing expertise.
We have helped many brand owners create and grow extremely successful coffee businesses and can help you develop and grow your own coffee brand.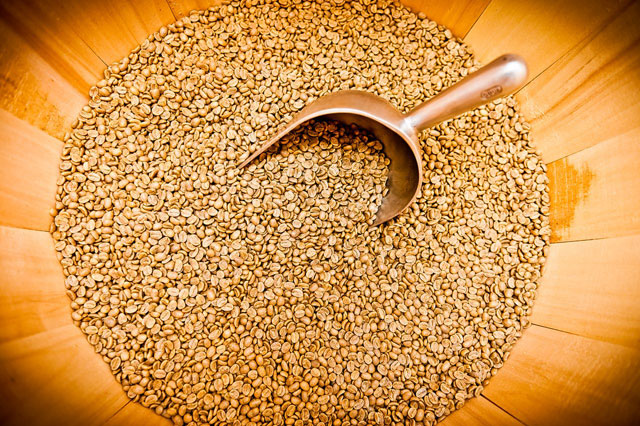 Building your own brand's equity – retaining goodwill
We've all seen it. Hard working coffeepreneurs (café owners, baristas, resellers, retailers) who, over the years, build their supplier's brand to considerable levels. Over time, these good folks will spend tens of thousands of dollars promoting a coffee brand that they have no ownership or control of, literally vaporizing any brand equity they might have been able to build during that time.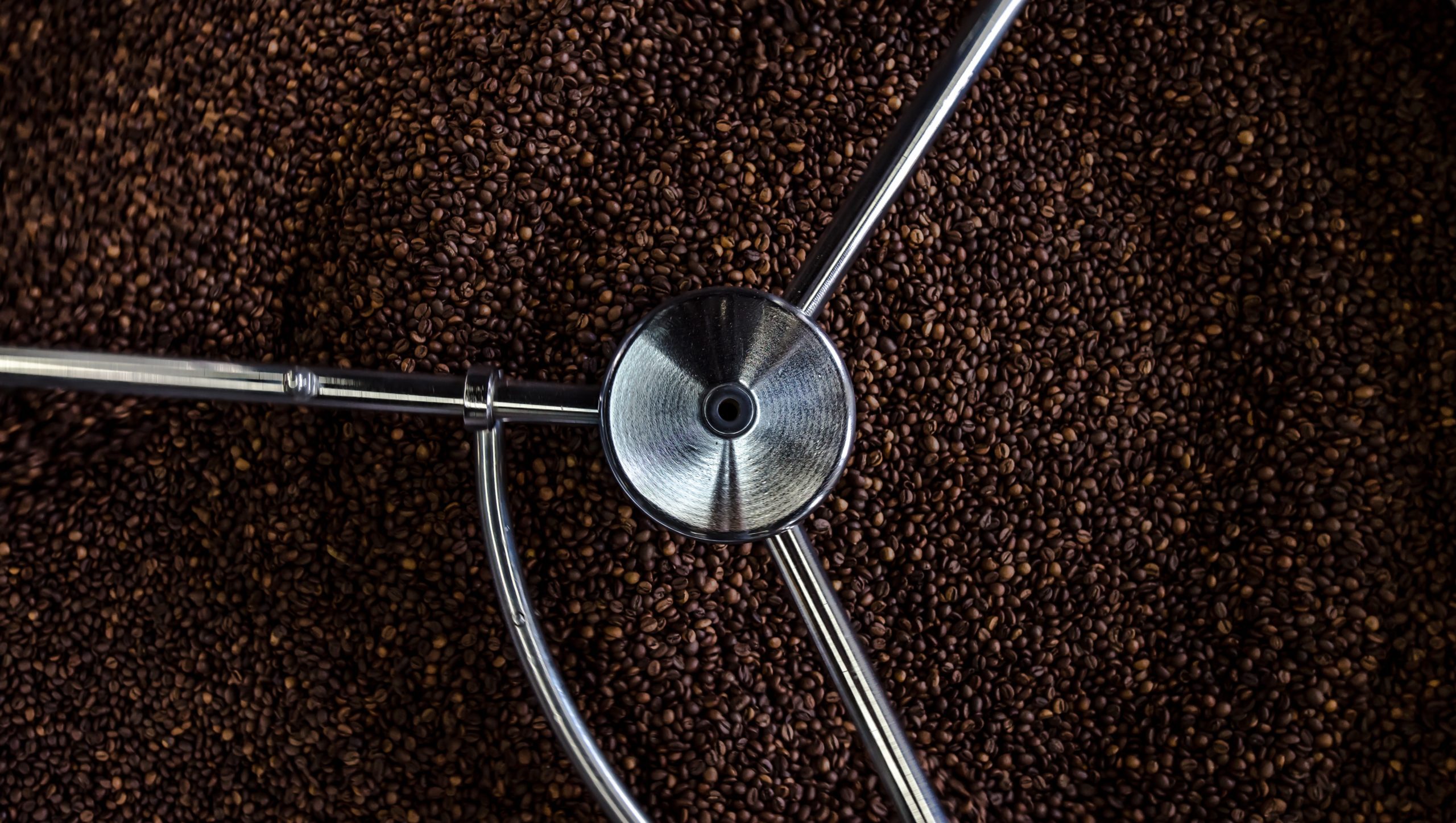 Capital Costs
Consider that outfitting a bare bones roastery will set a business owner back a minimum of 150K – 200K in capital costs alone and that's without taking into account debt servicing for the next 5-10 years. In fact, many new startups flounder and fail under the crushing load of startup costs.
But wait! It doesn't end at the startup costs. Like all businesses, as you toil tirelessly to pay down your initial investment, you will have to pay ongoing overhead costs like rent, utilities, labor, insurance, upkeep etc…
Businesses that do survive the massive debt load are inevitably plagued by a crippling lack of cashflow and often remain in a zombie state for years before either failing or eventually gaining some traction on the long road to financial success.
Democratizing Roaster Access
But there is a solution. Increasingly, savvy marketers, are choosing to leverage the considerable capital investment of an existing facility rather than taking on the massive financial burden of the startup expense. By partnering up with an established coffee roastery, our brand owner can now use virtually all of their precious startup capital for critical marketing expenses such as website development and advertisement. Private label coffee democratizes access to the coffee industry and makes creating a coffee company a reality for any coffeepreneur.
Hands-on real-time market research
Starting a private label business also offers a major advantage that is often overlooked. It is the single most useful business research tool and it allows the coffeepreneur to test their startup ideas without taking on a huge pile of debt. All of this valuable, actionable research is possible while earning real money and while shirking virtually all of the risks associated with startup. To me that is the single most valuable feature of a private label program.
No Minimum Orders
We are continuously asked about minimum orders quantities. Francesco's Coffee Company specializes in roast-to-order operations. This means that we do not require a minimum order quantity to fulfill orders. Over the years we developed a unique order management system that virtually eliminates the need for any inventory. We have since extended our software to our Private label program and consequently do not require order minimums. We believe that freshness is key to a high quality product and quality is key to success.   Also, not having to tie up your operating capital in staling inventory is a very very good thing.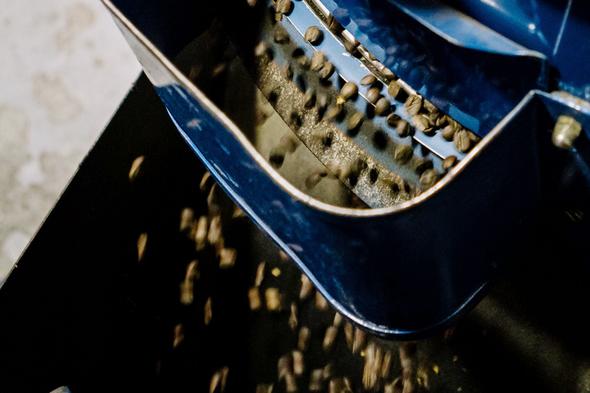 Uniqueness
Consumers value unique products. It's very difficult to be unique though, when thousands of others are retailing the same tired brands. Niche markets offer less competition, are easier to access, are generally more profitable and may go unnoticed for years and years by national brands looking to diversify their offering.
Control your own brand
When you own the brand, decisions are based on your needs and are yours to make. Does your label require updating? Do you need to explore a different market niche? See an opportunity you want to pursue? These are just a few of the many reasons to start your Private label coffee company instead of just promoting some one else's over marketed product in an already saturated market vertical.
Keeping it Canadian
Francesco's is a Canadian business and that means that we spend our money here in Canada. We spend our money hiring Canadians who in turn spend their wages in our economy. We also buy Canadian products and we pay Canadian taxes. That is massively beneficial to all of us who live here in beautiful Canada.

Want to know more?
Francesco's Coffee Company is based in gorgeous Ottawa, Ontario, Canada. We ship coffee domestically and internationally and specialize in building Private Label coffee business with and for our Canadian customers. We do have a small but growing number of international customers who find our high quality, efficient shipping, and Canadian pricing attractive.
After all, why invest money, time and energy in marketing someone else's brand when you can promote and grow your own, with virtually no up-front expense? It's only makes sense.
Reach out to us by completing the form at the top of the page. We are friendly, professional and quick to respond and will take you for a fun virtual tour of what's involved so that you can make an accurate and informed decision on starting your Private Label Coffee Business.