introducing summer saver shipping rates!
Let's Talk about Coffee Beans
What makes our coffee beans simply unbeatable? Quite a few things actually…
Only the highest grades of 100% Arabica coffee beans
We only source the highest grades of 100% Arabica coffee beans. We are very fussy about the coffee beans we select. We receive hundreds of samples each year. Very few make the cut.
We bring the coffee beans that do make the cut, into our Canadian coffee roastery each and every month. Sourcing the nicest possible green beans and using them quickly, are crucial first steps to roasting great coffee .
Coffee Bean Freshness
We make over 25 types of coffee beans available at any given time, not including our unique coffee blends. Could we make more coffee varieties available? Yes! But they wouldn't be as fresh or as fragrant as they are now. Not carrying coffee beans that don't sell quickly is what makes them fresh. Nothing sits for very long. Simple right? Freshness is very important, because coffee is a natural agricultural crop and it has a very definite half-life. So while sourcing the nicest green coffee beans may be critical, the importance of using green coffee inventory quickly cannot be overlooked.
We roast our coffee beans to order and ship them from our Canadian Coffee roastery straight to your house, or place of business because freshness is perhaps the most important factor in coffee quality. We get your coffee beans to all corners of Canada in record time.
Canadian coffee roasting nerds
We are bonafide Canadian coffee roasting nerds with decades of coffee bean roasting experience. We get coffee like no one else does! When we started in 2002 we knew that it would be crucial to do things right. So we brought in "heavy metal" from France. Yup! 2 beautiful SAMIAC coffee roasters with heavy iron castings, the kind they don't make anymore. Does that make your coffee beans taste better? You bet it does, because how the equipment stores and disperses heat is actually a major factor when it comes to coffee roasting.  If you are already a customer…your taste buds knew that all along didn't they?
That's why our customers are lifelong customers. For nearly 20 years, our coffee beans have been a consistent favorite with top chefs and discerning aficionados who won't drink anything but our coffee.
Coffee Beans that care
We use compostable corn-based packaging for our coffee beans because we care about our environmental footprint and legacy. Our bags break down in  commercial composting facilities in just a few months. Don't you wish everybody felt that way about plastics?
Since the beginning, we've made a full line of certified fairly traded coffee beans available. That's great for small scale farmers and also great for the environment.
A Canadian Coffee Company
We are a Canadian Company and we choose to employ our fellow Canadians and spend money in our local economy.
You can chose to support a Canadian business by making Francesco's your first choice for freshly roasted coffee beans. Let's face it, lot's of roasters are making great coffee, but by making a choice to shop local we can all make Canada better and stronger.
A modern wholesale program
LET'S
do wholesale coffee…
Let's connect over coffee
Let's talk about coffee
Let's design your coffee program
Let's build your coffee business
Let's be passionate about coffee
wholesale coffee Program Features

True Roast-2-Order
We only ever roast your coffee when we get your order. It can't be any fresher.
As Needed Pricing
Choose only the features that fit your budget. Get incredible quality and the price you need.
Smart Ordering
Use our smart ordering features to optimize management of your coffee program.
We understand that People don't just buy products...
they actually buy solutions to real world problems, and the last thing they need at the end of the day is another excuse…
We know, and we get it … and that's exactly the service we provide:
"We make your wholesale coffee program work."
From A to Z, turnkey, smart, scalable and of course, always profitable. If you need to get coffee right, fill out the form and let's talk about your wholesale coffee program
We Believe In making
INCREDIBLE COFFEE
We want to share that with you…
Latest From Our Coffee Blog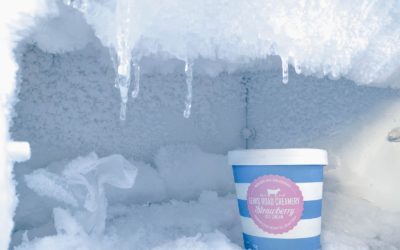 Fresh Beans
Chemically, coffee and bread are nearly identical, so it stands to reason that, like bread, coffee should only be produced as it is sold. Because of this, FCC has made the fanatical pursuit of freshness its raison d'être. We took care to write software that allows us to roast only what we have sold. We believe that this no-compromise approach leads to the freshest coffee available anywhere.